Home
»
Prestations de service
» Main d'œuvre
---
Main d'œuvre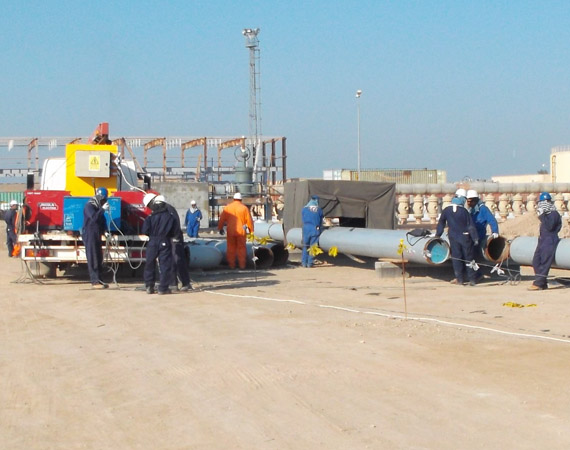 Thanks to the presence into Oil & Gas sector since 2000, ETI now dispose of a database of almost 2000 skilled workers.
The ETI' s available staff is composed by: Site managers, Technicians, Foremen , Welders , Pipe fitters , Pipe Fitters' helpers , Engine's operators , Coaters and Sandblasters.
Thanks to our company's experience, all these workers have been tested and qualified on several yards and for several times.
We can guarantee their proficiency, their technical ability and their reliability.
The company also operates in foreign markets, mainly IN EUROPE (where it has branches in the following countries: Albania, Poland; Bulgaria) and AFRICA (where it has an branch in Morocco).
Our strength is the light and flexible nature of our company , which allows us to be very fast during projects' start-up into recruiting manpower and above all we have the the most competittive production costs on the market.
We are also able ( in 7/10 days) to get ASME and EN documented qualified welders , thanks to particular agreements with certifying certifying third bodies.
Pourquoi ETI
S.p.A.
Qualité

expérience et excellente réputation

Ponctualité

respect des délais

Securité

attestations et certificats internationaux

Leadership

nous sommes en Italie et dans le Monde
Ton Partner de confiance Eurotecnoimpianti S.r.l.
devient ETI
S.p.A.
Nous fournissons tous les services principaux du secteur Oil & Gas. Nous réalisons toutes les activités de la chaîne de transport et stockage des hydrocarbures, à partir de la construction des postes et canalisations, jusqu'à l'entretien et réparation.